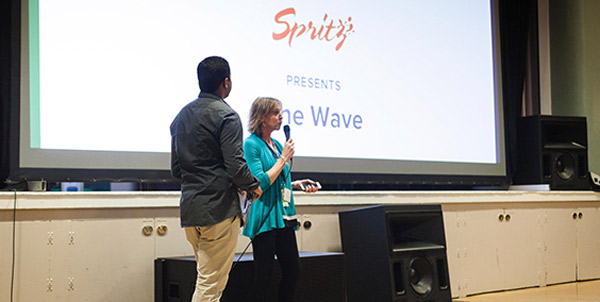 The 19th Annual Sonoma International Film Festival was bigger, better and more festive than ever before! From Mar. 30 – Apr. 3, 100+ films from 20+ countries were screened in 6 venues all within walking distance of Sonoma's historic square. New to the Festival this year was the SIFF Village, the main hospitality area that featured daily happy hours, themed parties, VIP events and live music every day.
For the fourth year in a row, Spritz was the proud marketing and creative agency for SIFF, securing new and returning sponsors who brought in a diverse range of services to the festival, including VIP transportation, media coverage, entertainment and hospitality. Actress-Director Meg Ryan and veteran screenwriter Robert Mark Kamen both received SIFF Salute Awards at this year's film festival. Ryan's directorial debut "Ithaca" was a 2016 SIFF selection, and Kamen, a Sonoma local and vintner, has supported the festival for years.
This year Premiere Sponsor, Celebrity Cruises, had naming rights to the Celebrity Cruises at Vintage House screening venue, where they hosted their "A Taste of Film" activation during two screenings of "Cooking Up a Tribute", a preview of a new program that has been rolled out on two Celebrity ships. Guests were treated to JCB bubbles upon arrival, wine and seven delicious courses inspired by the culinary journey as documented by the film, and couldn't stop raving about how much they loved the concept and cuisine!
Our own sponsored film, "The Wave" made a huge splash among VIP guests, media partners, and festival-goers as well! Aptly described by our own CEO Raghu Shivaram and President Beth Schnitzer as "a film about the race against time," the Norwegian feature was the perfect reminder of the dedication and efficiency it takes our agency and SIFF to bring together all the moving parts of the festival successfully.
We can't wait to see what's in store for us for the big 2-0 of SIFF (Mar. 29-Apr. 2, 2017)!
Read More