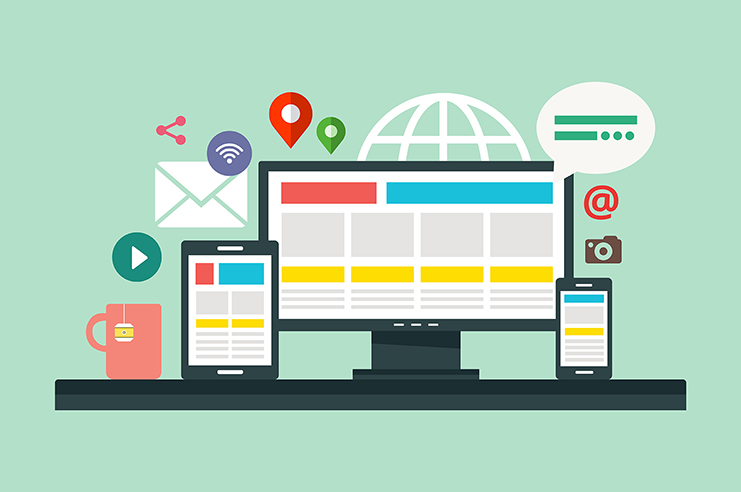 What is digital marketing?
Marketing and particularly, digital marketing sounds more difficult than it really is. At Spritz, we pride ourselves on our understanding and execution of live activations, digital marketing and brand marketing.Digital marketing is an all-encompassing term meant to describe the actions companies may take to acquire users online. For instance, some clients of ours use Pinterest or Instagram to direct visitors to their website, where they hope to convert them into customers. According to a Pew research study, 66% of adults consume news online. More, 70% of Americans shop online according to mintel.com.
As such, it's important for brands, even physical ones like small businesses and CPG brands, to have a digital marketing understanding.
How can I become a better digital marketer?
We recommend 5 steps for people trying to become better digital marketers:
Stay current: Digital marketing moves very fast. Arbitrage opportunities surface all the time. Staying current means being able to take advantage of novel ad units, tactics for customer acquisition or important (free) social media. A great place to stay current and learn best practices is Growth Marketing Pro digital marketing blog.

Understand your customer: Understanding your customer is the most important part of digital marketing, just as it is in more traditional marketing disciplines. Don't take shortcuts in trying to understand your customer. The more effectively you understand your customer, the quicker you will learn (and hopefully, meet) their needs and you will spend significantly less in marketing budget because you know how to more narrowly target them. For instance, if you have a decidedly older audience, it makes little sense to advertise on Instagram, which has a traditionally young audience.

Create great content: The internet has opened up the universe of potential customers, but it has also made competition fierce. No matter your business, users and customers demand quality today more than ever. CBS News says that we see 5,000+ advertisements per day. It's crucial that your content – whether video, blog or otherwise – is engaging and professional.
Show proof: Again, the world is full of great brands and websites. It's easier to start a business than ever. Show your customers proof that your brand is the one they need to know. Almost every website shows customer testimonials, press mentions or social media following. Social proof can be incredibly important in converting visitors to customers. How many times do you read Yelp reviews before eating at a restaurant? Yelp is only one example of the countless ways companies may manage their reputation and garner more users with "proof."
Utilize PR: Press relations or PR is still incredibly effective for both small and large businesses in acquiring new users. Chobani CEO Kathy Collins comments, "the growing importance of PR is not only a Chobani development, but a macro-category trend because of highly curious consumers and the increasing need to reach them with brand information." Press hits get 6x the visibility of paid advertising. We recommend press for any well-rounded digital marketing strategy.
If you're ready to up your digital marketing game, reach out to us. We not only understand and teach digital marketing, we execute strategies in press, search engine marketing, paid marketing and event marketing.
Read More