By Laurie Jo Miller Farr
Color is powerful.
It's a fundamental non-verbal tool that heightens brand recognition and substantially influences purchasing decisions about a product or a service.
Culturally-speaking, people associate colors with different emotions, and emotional connection is what successful branding is all about.
Color in Popular Consumer Brands
Red is an attention-grabber associated with excitement, passion, energy, and action as well as appetite. Can you imagine Coca-Cola in green or McDonald's golden arches in turquoise? Would Target convey its message as well if the bullseye logo were presented in amber or magenta?



Students of color psychology and neuromarketing know that consumers place visual appearance above other sensory factors when shopping (1% sound and/or smell, 6% texture, 93% visual appearance), according to Kissmetrics, a behavioral analytics research company. Specifically, within those responses indicating high visual appeal, 85% of shoppers place color as a primary reason for why they buy a particular product.
Because the choice of colors impacts consumers so strongly, brand owners should aggressively evaluate and re-evaluate that choice as an essential part of brand strategy.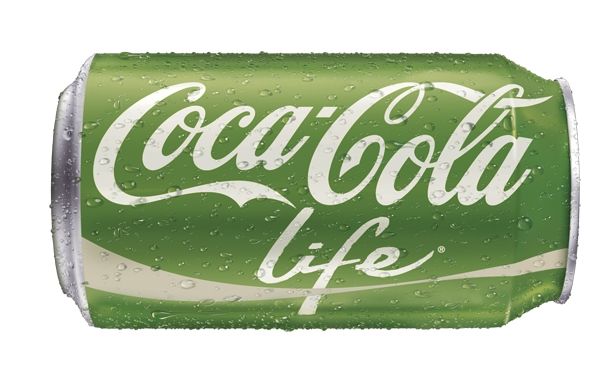 During a brand audit or a re-fresh, stakeholders must ask whether a brand's design palette of primary and secondary colors conveys the right intent, is applied to best effect throughout all brand communications and touch points.
A critical color palette change up either a) doesn't work or b) portrays an entirely different message. And a newly re-designed color palette must be based on careful research.
For example, Coke has spent billions associating itself with the color red. So, what is this green can of Coca-Cola saying to consumers?
Color in Corporate America
The preponderance of exciting red in consumerism gives way to trustworthy blue in corporate branding. Tied closely to the color of the sea and the sky, blue invokes stability, harmony, and calm.
Ever wonder how IBM, founded in 1911, acquired the nickname "Big Blue" back in the 1980's? It has stuck.



From the United Nations to NASA, IBM is in good company with the likes of these brands that favor shades of blue to connote dependability.



Here comes the sun! A cheerful canary yellow that's fresh as a daisy would be difficult to interpret as morose. And these natural look alive greens say springtime and new beginnings in a matter-of-fact way that cannot be denied.

What Color is Your Brand?
Every organization big or small has their designated logo and colors as a critical component of their brand identity. When used wisely and consistently, color has the ability to broadcast the meaning of a brand.
The study of those colors and the analysis of the emotions they provoke is the purview of Pantone Color Institute, a consulting service that forecasts global trends, advising companies on color in brand identity and product development as a strategic asset..

Pantone's Color of the Year for 2019 ws Living Coral; 2020 is Classic Blue.
Laurie Pressman, vice president of Pantone Color Institute, says, "When I look at color today it has become symbiotic with design and you have to get every element right. And, when it is right it works; it just clicks. And that is the engagement process. When one piece of it is off, you take the chance of people walking right past you."
The Color Wheel in Marketing
Spritz is proud to use a deep effervescent orange in its own branding, an upbeat color that says stimulating, energetic, fun and enthusiastic. Like Spritzers, as our marketing and creative design teams call themselves, people who are drawn to orange bring a high degree of optimism and a glass-half-full approach to business and to life.
Color is a connector. We'd love to help you interpret your own brand through the right use of color that's reflected everywhere from your logo to the secondary color palette that supports the brand to creating social media posts to reinforce it. We hope you'll get in touch to share your thoughts.